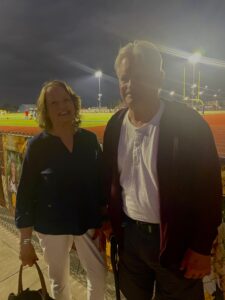 Bought a Cane - To my Distain,
And I named it "Bobby's Bane."
Color Black is What I Chose,
So sets Off my Choice of Clothes.
Might squish Ants - But not Worms.
Guts might Stick with All the Germs.
Need to Learn a Trick or Two,
As Majorettes and Twirlers Do.
March to Songs that's in My Head,
From CCR to Grateful Dead.
In the Sixties – I got Shafted,
Had no Cane – When got Drafted.
​