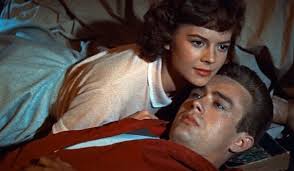 Those Old Enough will know James Dean,
Slick Red Jacket – Denim Jean.
Flick that Still can Give me Pause,
Named the "Rebel Without a Cause."
The Year was Nineteen Fifty-Five,
I was Ten and So Alive.
I Dreamed of Me and Natalie,
Switch Blade Knives and Running Free.
She was Truly my First Love,
Fit as Strong as Hand and Glove.
Bought the Jacket – Wore the Jeans,
Watched that Show on Many Screens.
Dean Passed on In that Same Year,
Drowning Ended her Career.
Our Future we Just can't Foresee,
Here's to James and Natalie.